BLOC Parti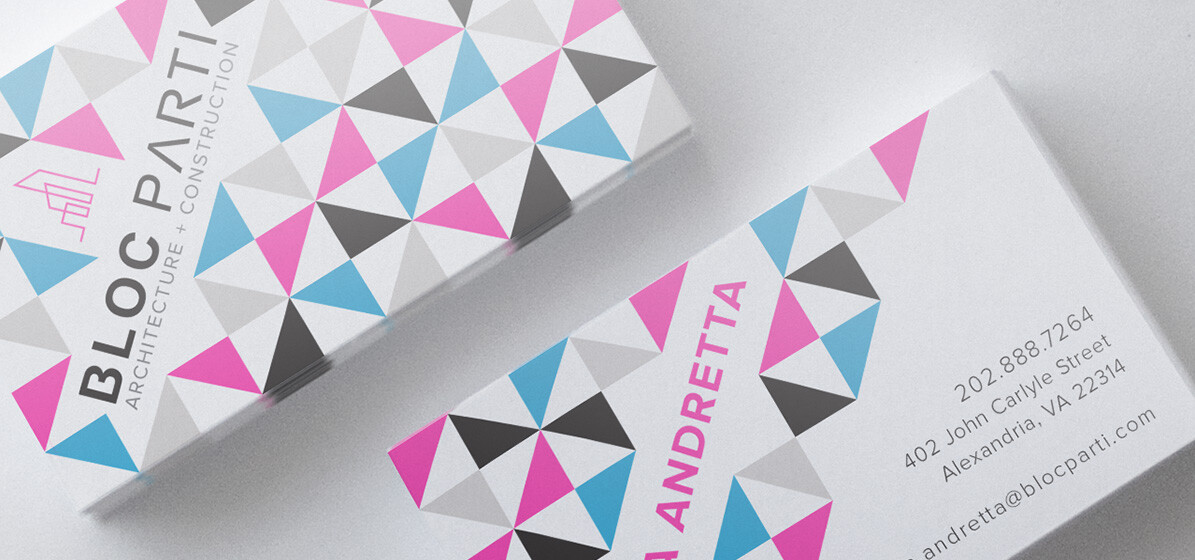 BLOC Parti is a firm located in Alexandria, Virginia specializing in a unique mix of design, construction and project management. BLOC Parti, translates to, a group of people with the common interest of architecture and construction. They were in need of some graphic design work.
OUR ROLE
We were approached to help bring their brand to life. They already had a website and logo, but needed assistance in taking things to the next level with some graphic design. We created business cards that captured the essence of their business—architecture. The cards spoke to their modern and playful side, which still reflecting their professionalism.
Finally, MAVENTRI was tasked with creating a window display for their new location. With the branding in place, we needed to translate it to a much larger canvas. Hence, we came up with a colorful window front sure to turn heads.
Ready to take the next step? Let's talk. We love to listen.