Carmack Moving & Storage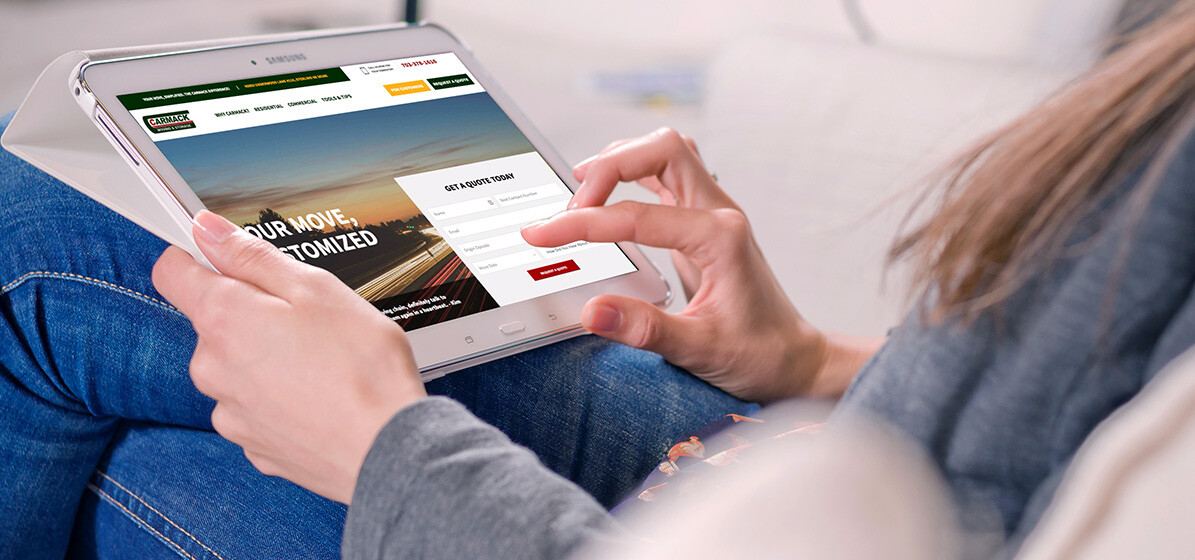 LAUNCHING SOON!
Carmack Moving & Storage was looking to increase their brand awareness to compete with larger companies. Opposite to their competitors, they are not a broker company nor are they associated with a van line. They are licensed, bonded, and insured professionals looking to provide their customers with a stress and hassle free move. They needed a complete rebrand, and we provided a complete marketing campaign.
With almost 30 years of industry experience, it is easy to see why Carmack Moving & Storage is an industry favorite. They provide both residential and commercial customers with full-service solutions for all their local, intra-state, and long-distance moving needs. Furthermore, they base their values on honesty, hard work, and a bit of modern technology.
OUR ROLE
In addition to providing accounting and bookkeeping services, MAVENTRI was approached for complete digital marketing services. The plan was to provide a complete marketing campaign by doing revamp of their website and all marketing materials.
We started with the website—it needed a complete face lift. Our challenge was to declutter, organize and add hierarchy, so a potential customer could easily locate information without feeling overwhelmed or lost. We accomplished that, and more! With the new site, not only is it clean and easy to navigate, it really highlights Carmack Moving & Storage as an industry leader. We added a glossary, for industry terms commonly found in paperwork; and a tools & tips section, for additional resources and industry advice.
One of the challenges with the current Carmack Moving & Storage website, was it's optimization—or lack there of. They were struggling with showing up organically in search results. With the new website we researched competitor key words, and optimized every single page.
With the new brand in place, it was time to rebrand all their marketing materials. Their biggest ROI is their tri-fold brochure mailer. With a little organization, we were able to highlight some testimonials, services, but most of all—portray Carmack Moving & Storage as an industry leader with some before and after photography of properly packed belongings.
Finally, the last print item that needed revamping, was the pocket folders. This is an item everyone receives so it needed to stand out and offer up additional information. Rather than choosing a colorful folder and slapping a logo on it, we incorporated bits of information from the website and mailer. Every inch of real estate was a chance to remind the customer why they have chosen Carmack Moving & Storage.
Ready to take the next step? Let's talk. We love to listen.