MJ Freeway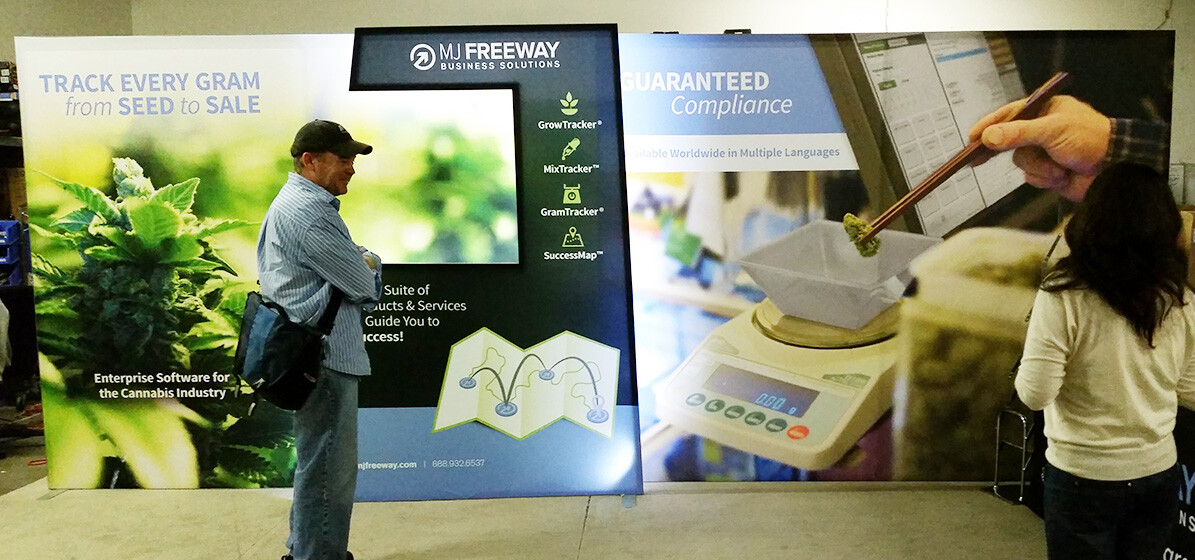 MJ Freeway offers cannabis compliance software & professional consulting services. Their goal is to help medical marijuana customers run a successful and efficient business. Medical marijuana field is a quickly growing industry. As a result, MJ Freeway helps marijuana producers, processors, manufacturers, and retailers navigate through all the laws and regulations. MJ Freeway turned to MAVENTRI for promotional material design.
OUR ROLE
Due to their new website launching, MJ Freeway needed additional promotional materials. The first project was a trade show display for the Marijuana Business Conference and Expo in Las Vegas. The trade show display consisted of three separate back lit panels. Each of which needed the ability to stand on its own, because they would not always be together.
Furthermore, to go along with their new trade show display, MJ Freeway needed some pop up banners, for smaller events. Each pop up banner needed to highlight their products: GrowTracker, MixTracker, GramTracker, and SuccessMap.
Finally, we created some email web banners to highlight their products; half page ads to be featured in magazines like Marijuana Venture and Marijuana Business Magazine, and a t-shirt design for the team.
Ready to take the next step? Let's talk. We love to listen.