Town of Frisco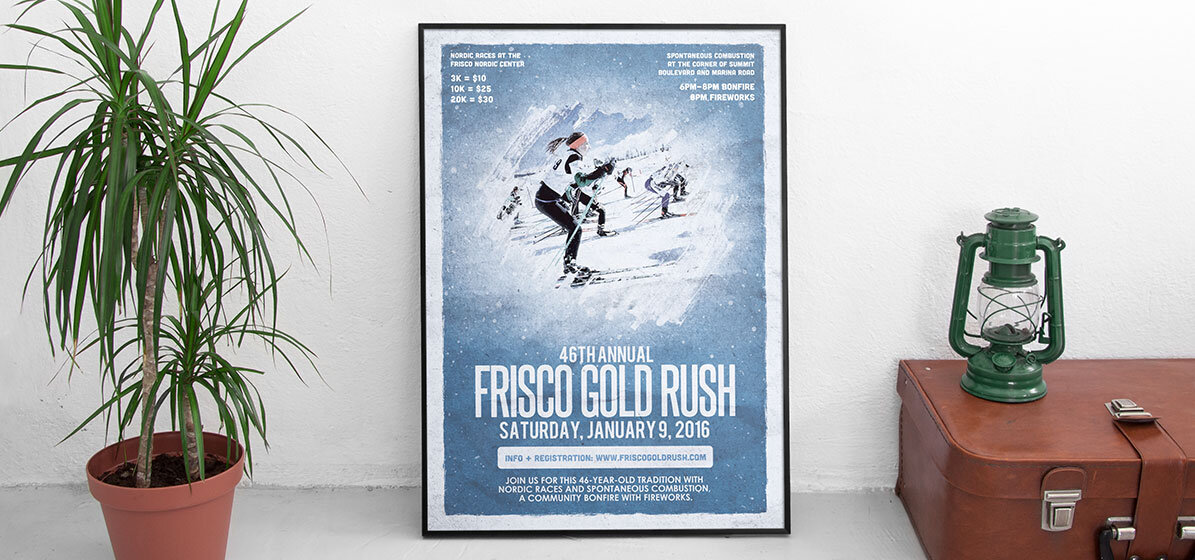 The Town of Frisco, located in beautiful Colorado, is a very popular town among skiers from around the world. They approached us to create a poster design for their 46th Annual Gold Rush.
The Frisco Gold Rush is the longest running Nordic event in Colorado, and the races are open to all skiers. They wanted some design concepts that captured the spirit of the event but most of all spark interest in new skiers.
OUR ROLE
That is where MAVENTRI came in. We provided the client with two very different poster designs, both we feel played to the different aspects of the event. The challenge we faced with these designs was having them be noticeable and legible for someone walking by. Skiers needed to be able to get a feel for the event, as well as the details in a matter of seconds. We believe we accomplished this in both designs. The first spoke to the 'after party', full of music and fireworks, while the second reflected the event itself—the skiers.
Ready to take the next step? Let's talk. We love to listen.