MAVENTRI is proud to announce our status as a Global Accounting Leader! MAVENTRI is an experienced accounting firm based in Ashburn, Virginia. As an outsourced accounting firm, MAVENTRI is a great resource that can ensure accuracy and low costs for your business needs. Contact us today!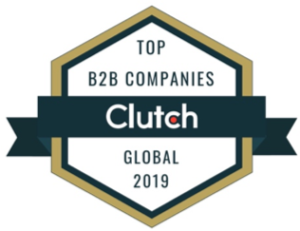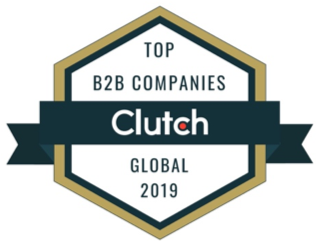 Clutch is a B2B platform that connects businesses in industries spanning from digital marketing to bookkeeping services. Using verified client reviews, Clutch analysts determine market leaders using an unbiased ranking system.
For a recent project, MAVENTRI was tasked with creating a new and HR system for a DC think tank. In their review with Clutch, the Director of Data and Technology commented,
"They worked smoothly with us, if we had an issue, they worked with us quickly to fix any problems."
On Clutch, you can preview all of our past reviews. Take a look at another review below: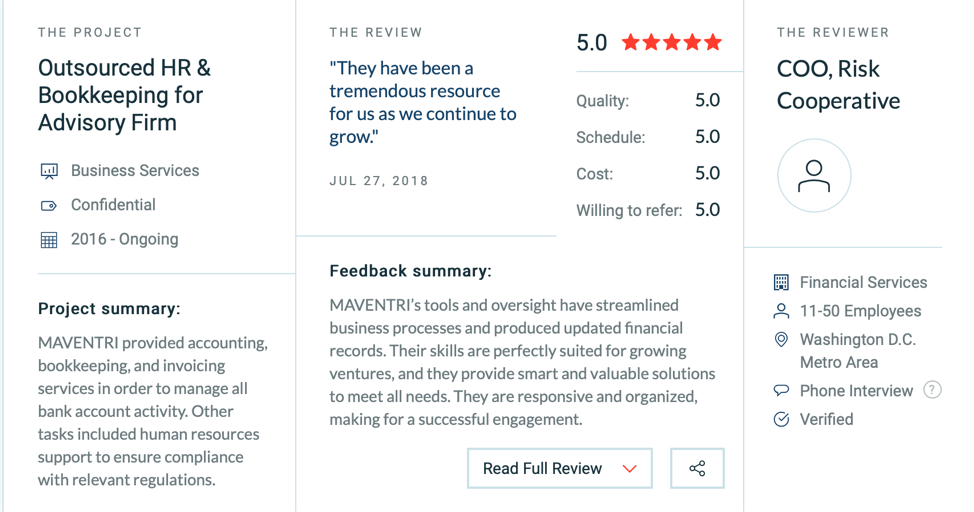 If you are interested in learning more about MAVENTRI, take a look at our profiles on The Manifest and Visual Objects. The Manifest is a review-based platform that provides business educational advice. Additionally, Visual Objects features portfolios that show past work of service firms, allowing businesses to preview the work of potential business partners.
In reaction to our Clutch Global Leader Award, our CEO has commented,
"We are thrilled to have been chosen as a Global Leader for a second year in a row. We love helping our clients, and their success is our success!"