We step in to act as your online HR department – handling those day-to-day Human Resources and Payroll administrative tasks, providing custom support and guidance in compliance to business laws and regulations.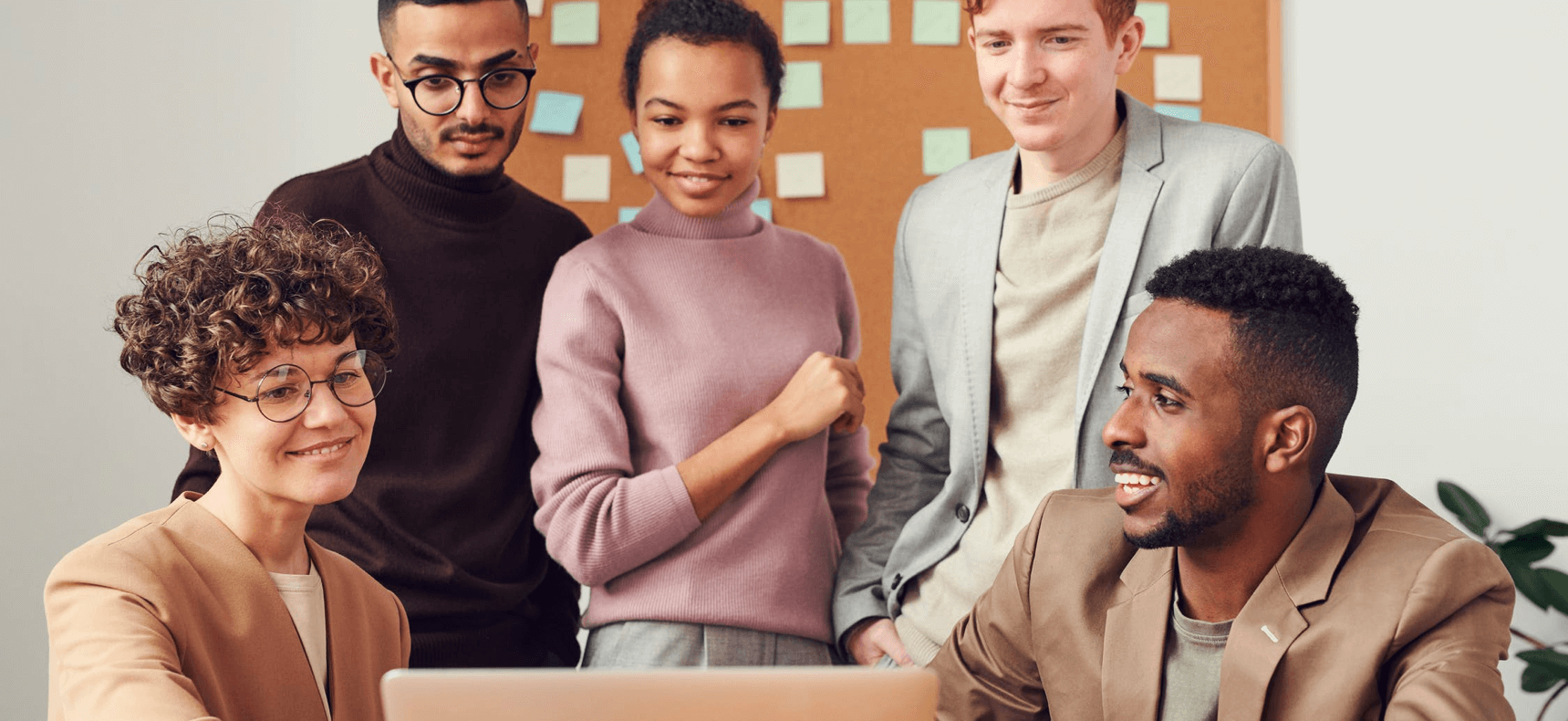 We are your Human Resources Department​
Small businesses have unique needs for Human Resources and Payroll, while also being subject to many of the same laws and regulations as larger businesses. Free up your time as a small business owner and have confidence in your people operations!
HR and Employment Compliance
Federal, State, and Local employment regulation compliance can add up, and eat into the time of small business owners. From hire to retire, get the guidance your business needs for compliant employment management.
Your employee handbook is an opportunity to share your business values and detail your company mission.
Each handbook meets your compliance obligations with
key federal, state, and local employment law requirements of your business.
Showcase your commitment to best practices and provide your employees with important information about their organizational guidelines.
Managing small business employees involves payroll, timekeeping, and employee management, and we'll assist you in identifying the best platform for your needs. Our solutions include tailored systems for benefits, background screening, learning management, employee communication, and performance tracking, ensuring compliance and ease-of-use for your hourly staff or project-based salaried workers.
We offer comprehensive benefits administration services that ensure your company's benefits packages are compliant, cost-effective, and designed to meet the needs of your employees.
Your business doesn't stop when you have an HR issue or question. We are here to support you when you need us, with on-going subscription packages, ad hoc projects, and on-call support. You don't need to push HR to the bottom of the list when you have dependable service partner as your HR department.
Employer Startup Packages
Human Resources Operations
A customized approach for a more efficient business.
Check out some of our most used, and client requested applications & softwares.
We Work With Tax Accountants!
Benefits of a complete-solution service firm
Streamlined Processes: You can expect an efficient process for managing finances, HR & payroll with a complete-solution firm like ours. It will reduce your workload and will free up time for more important business activities.
Expertise and Compliance: Our expertise and experience in bookkeeping, HR, and payroll, ensuring accurate records and compliance, reducing errors and fines.
Peace of Mind: Knowing that your business's financial and HR tasks are being handled by experienced professionals. This can help to support the long-term success of your business and allow you to focus on your core activities.
All Your HR Questions Answered by Professionals
Do you help with employee handbooks?
Yes! We can do as little as review your current handbook, making sure its up to date for the year, or go as far as creating a brand new one for you. 
We have employees in multiple states, can you help manage?
Absolutely! We'll help you navigate the complex web of laws and regulations that apply to each state. We can assist you in developing policies and procedures that are compliant with each state's labor laws and regulations, and can help you ensure that you are meeting all of your legal obligations as an employer.
Can you help me manage my employees?
Yes! From on-boarding to off-boarding and everything in-between, we are there every step of the way. And although we don't offer recruiting services, we can help you and your recruiter manage the process for a smooth transition from candidate to employee.
I'd like to offer benefits to my employees, what options are available for small businesses?
There are many options available!  While we are not a broker, we help you understand the rules surrounding employee benefits and company-sponsored insurance, and then create a benefits package with traditional and non-traditional options for your team.
Join the 100+ happy clients we've helped!​